Task
Our team was given the complex task of developing a user-friendly and at the same time technologically advanced online store.
Work progress
The primary task was to implement wide functionality while maintaining ease of use, and stand out from competitors by showing its creative approach.
We studied this market segment, the client's competitors, which made it possible to highlight the strong sides of their sites.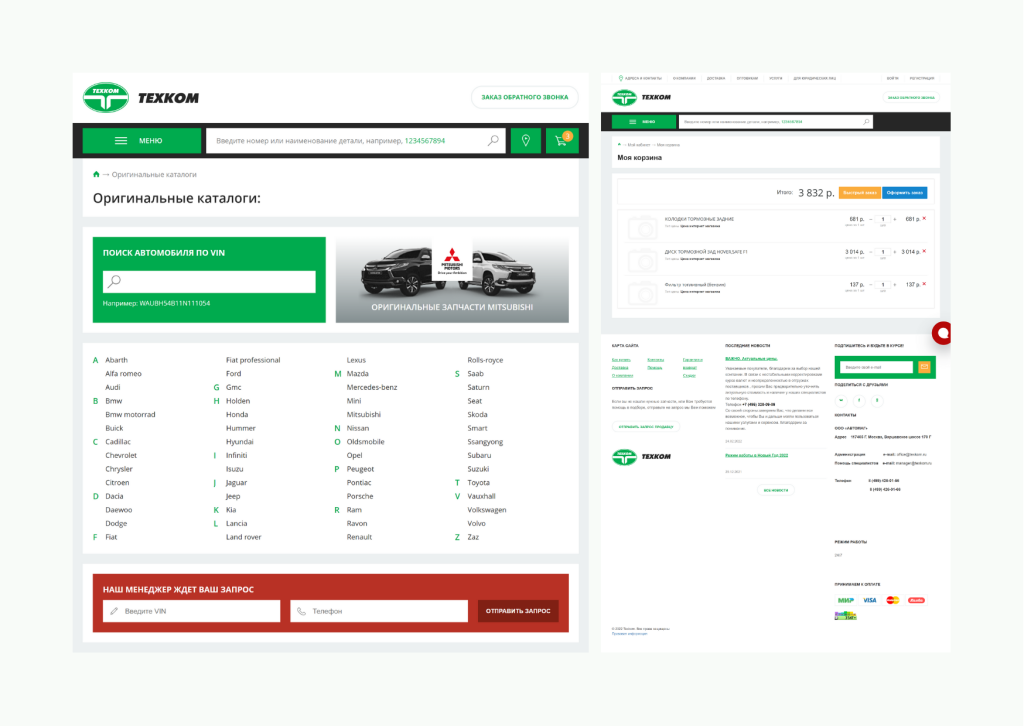 The design was brought to life in a loft style with a neutral color scheme that emphasized the overall theme of the project while maintaining an appealing and sense of space.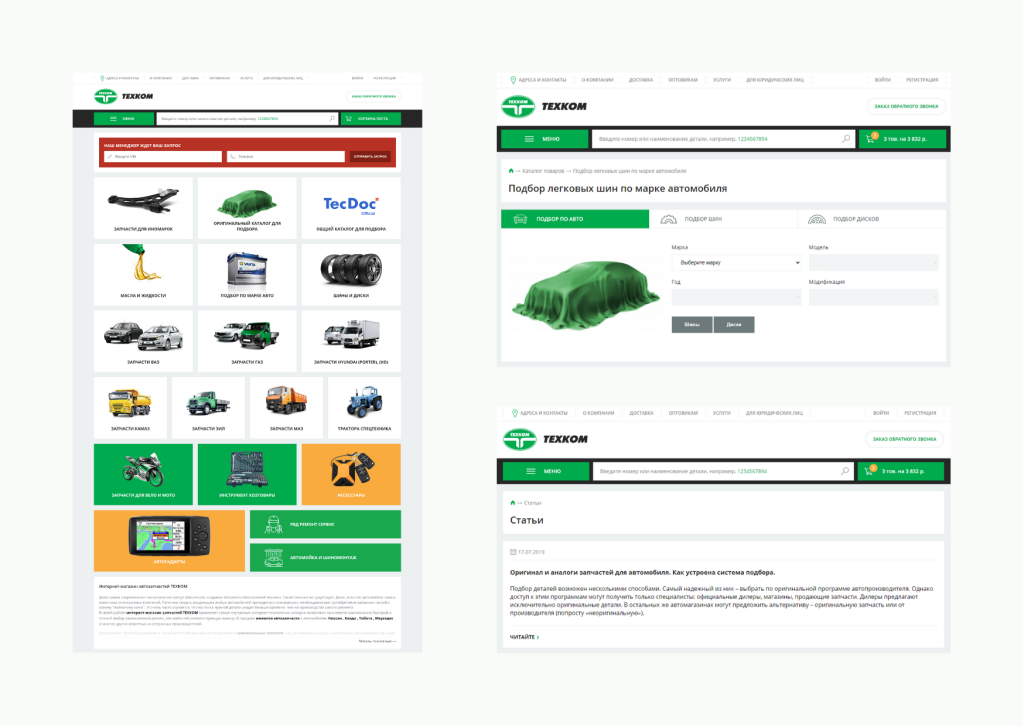 The logo has been meticulously restored from the data provided by the client. As a result - a modern, stylish logo that fully meets all the stated requirements.
Since mobile traffic today significantly exceeds the number of desktop visits, a modern site had to be displayed correctly on various devices. The site texkom.ru is also implemented as an adaptive one. Easily and quickly, it dynamically adjusts to the mobile version.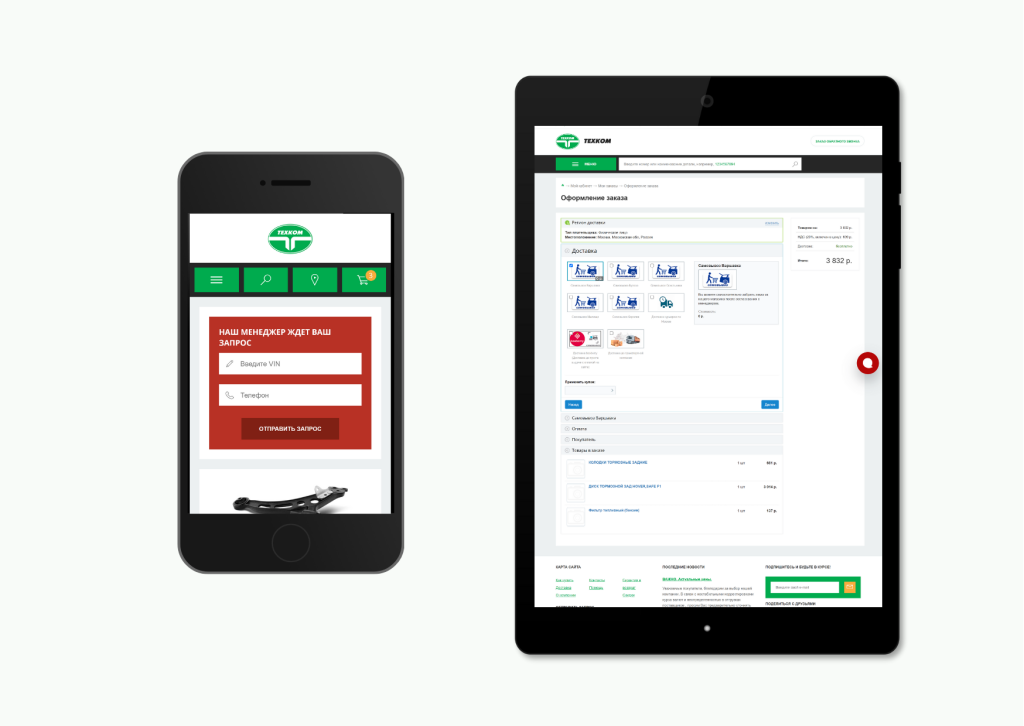 One of the important technical points was the implementation of an extensive list of integrations:
integration with TecDoc and cross base;
integrations with original parts catalogs, tires and rims catalog, battery database, Acat;
integration with avtoit.com;
integrations with key marketplaces;
integration with delivery services and payment systems;
integration with the customer's ERP system.
We faced the following SEO tasks:
bring the site to the top of the search results for key phrases;
increase the position of the site in search engines;
growth of thematic traffic from search systems.
Additionally, the client was provided with technical support and system administration services for servers.
Results
As a result of our cooperation with the customer, we got a modern, convenient and technologically advanced online store aimed at customers of different levels. It displays the activities of the company, made in the most convenient navigation version for consumers and excellent information content.