Starting a business in any field, you should think about creating a website. This will be a platform where potential buyers will learn about you, will be able to get acquainted with your activities and use the services provided. The biggest plus of your own web resource - is that it is not limited geographically. This is the best way to scale your business and increase profits.
Features of Creating a Site
To create a project, you need a team of diversified specialists:
programmers;
web designers;
marketers;
typesetters.
Later, copywriters and SEO specialists join the project. A project manager who knows everything about the needs of the customer should coordinate the work. The process of creating a website takes a lot of time. Of course, there are template solutions that you can simply modify for yourself and fill with the necessary content. But it still requires a deep dive into the client's project and the involvement of many specialists.
That is why, thinking about online business, it makes sense to contact digital agencies, where your website will be dealt with comprehensively. At RiverIT, you can order the creation of a website of any kind. The work always consists of several main stages and largely depends not only on the professionalism of the performers, but also on the customer.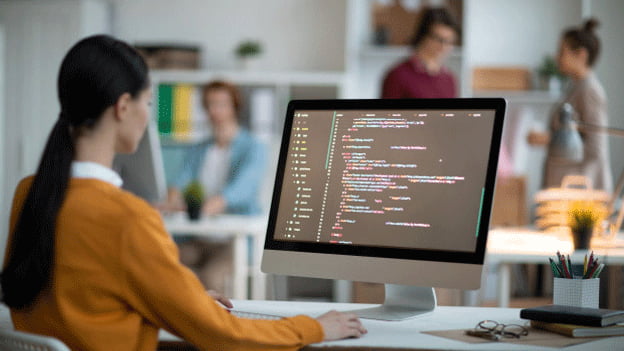 Types of Websites we can Create
Depending on your goals and type of activity, the appropriate type of site is selected. This determines the cost and duration of the work, as well as the complexity of development and the resulting functionality.
Online Stores
If you plan to engage in sales, then you need an online store. The functionality of such resources is diverse and wide. Regardless of the field in which you work, you can create a unique website with everything a buyer needs.
But modern customers are impatient and demanding. Therefore, it is important to create for them such a resource that from the first seconds inspires confidence and a desire to continue "acquaintance". What we do for this:
We connect convenient functions: integration with various services, payment systems, etc.
We provide stable operation even under high loads thanks to proven servers.
We adapt the site for mobile devices.
Optimize page loading speed.
We create a modern, attractive design.
We do everything to improve ranking in search engines.
The finished site is absolutely ready for further promotion.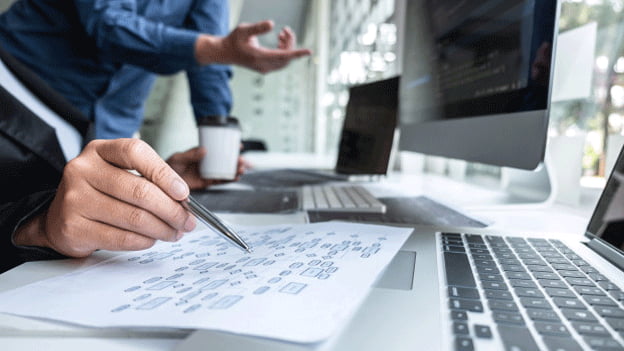 Corporate Websites
If you work offline and not in trading, then pay attention to the corporate website. Representation of the company in the network is an additional plus to its reputation and a channel for attracting customers and partners. What are these resources used for?
Posting current news.
Informing about the company's activities.
Placement of contact information for potential customers and business partners.
Conducting various PR campaigns.
Attracting investors.
Improving the image of the organization.
Typically, such sites contain a large amount of information for different target audiences. In fact, this is a presentation of the company on the Internet. Resources are expensive and intended primarily for large companies.
Landing Page
One-page sites are designed to lead the client to the completion of the target action. They contain all the necessary information about the service, product or event. The functionality is limited by the ability to perform an action (buy, order, subscribe, etc.).
The main thing that distinguishes such a site from the rest - is a special psychology. It has to be catchy and credible in order to increase conversions. Design and text play a big role here, with enough triggers and calls to action.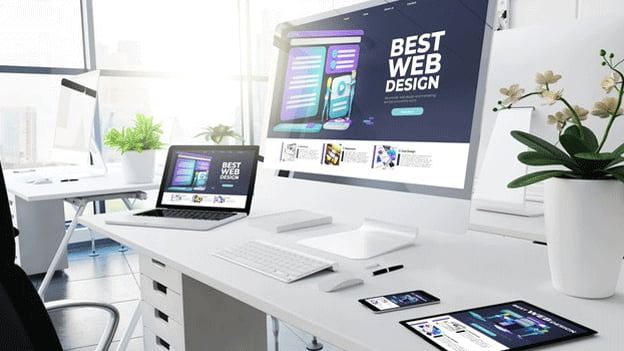 Usually a landing page is an additional page. Many companies create several of these resources if they have more than one offer for the audience. But also the landing page can be the main representation of the company on the network, for example, if it sells only one product or is created for an event (concert, set of stream for a training course).
Business Card Sites
Such web resources consist of 1-3 pages containing basic information about a company or person. It's like a business card in real life, only in a virtual format. If you do not want to spend money on a large site or there is no need for this, you can run a similar project. For example, such a site can be created by a private lawyer or a firm that provides real estate services. The pages should contain the following information:
about the activities of the company or person;
offer for clients;
her merits, achievements;
contacts, directions.
The main thing in the site is loading speed, high-quality design and easy-to-understand content. Business cards are inexpensive, their development does not take much time, as there is no heavy functionality.
B2B Sites
ДQuite complex projects, as they require a complete understanding of the specifics of the business. B2B (business to business) - is business to business. The main functions of such sites:
expansion beyond the borders of one's own country;
savings on advertising abroad;
attraction of partners, investments;
automation of online transactions;
reducing the burden on company employees;
placement of complete information that may be of interest to the customer.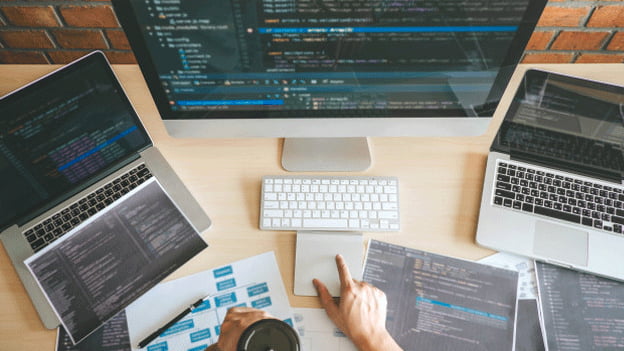 This is suitable for all types of business that are not aimed at the end consumer. Most often, such sites are ordered by companies involved in the supply of equipment, consumables, production mechanisms, and raw materials. It will also be useful for various advertising offices and consulting firms to have their own website.
High Loaded Projects
The most complex category of sites, requiring careful study of the structure, highly efficient servers and ongoing support. This includes web resources that are characterized by:
large traffic;
large volumes of information and databases;
multilevel structure;
integration with various services;
continuous expansion of activities.
In our company, you can order not only the development of such sites, but also their technical support, which will ensure uninterrupted operation.
Main Stages of Development
How is the work at RiverIT:
We study the brief (questionnaire about your company, which you fill out before starting work).
We are working on a technical task.
We carry out market analysis, competitor and niche research.
We create site prototypes.
We develop a design layout.
We develop and optimize the program code (layout).
Programming stage.
Filling content.
Testing.
Launch.
At each stage, feedback from the customer is required. Any step must be approved with you so that the end result suits you. Our team consists of professionals who will fulfill your desires, taking into account modern trends and development features.