Email marketing - is one of the first areas that was and remains an important element of the overall marketing strategy. The purpose of this channel is to interact constantly with customers by sending relevant content and other information to the user's mail.
Mailing lists have a number of their features that need to be considered. Today, there are a huge number of various services for sending letters in a variety of quantities.
Riverit company - is a gold partner of Bitrix24 - it is one of the most popular CRM systems supporting email marketing. If necessary, we will set up full integration for sending different scripts of letters to the email addresses of your customers. Thanks to the automation of many processes, mail will be sent automatically, it is possible to set up response templates for your managers, which will significantly reduce the time for processing incoming leads. Similar functionality is available for similar CRM systems, such as AMOcrm.
For 9 years of work in the digital sphere, our team has faced a variety of tasks, where EMAIL Marketing was an important part of the overall strategy.
How to collect EMAIL of your customers?
For the full-fledged work of EMAIL marketing, you need the email of customers. How to get it? There are many ways to do this, the user leaves his mail when registering in your online store, which allows you to interact with it in the future. If you have a blog - create the possibility of subscribing to the latest news. The same method can be applied if you have an info-business - offer a bonus that you will send by mail. For example, "Get pdf instructions: 20 steps to start your own business" or "10 recommendations to make before buying real estate in Kiev". With such appeals, you can arouse interest in your company, and get the client's email address, which will allow you to send him mailing lists in the future.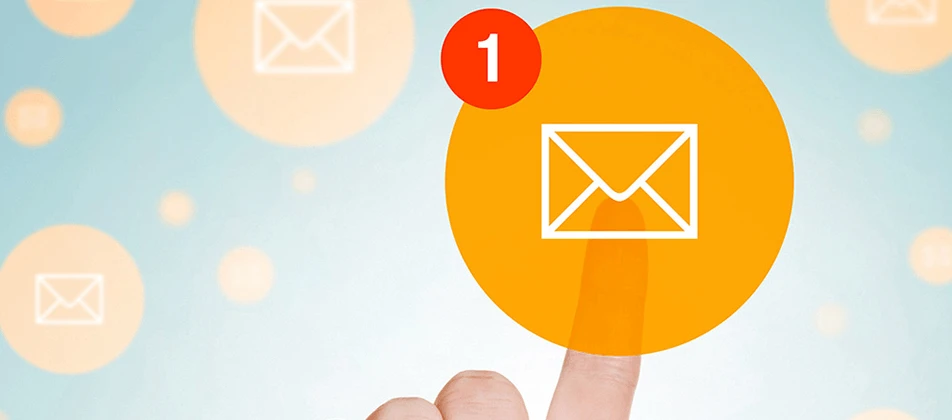 Another method that is often used in a variety of niches is advertising integrations with social networks. In this case, the task is to send a potential client to the landing page (landing), where he must leave his address for feedback.
Using this or that method, you can very quickly collect a fairly large email database, which will allow you to build a specific strategy for interacting with customers.
How does EMAIL marketing work?
The task of email marketing is to build a chain of letters in such a way as to ensure the sale of the desired product or service at a certain touch. As a rule, this is a series of letters in different formats. For example, it can be useful content for the client, or it can be direct advertising of a product / service, special offers are often used, sending promotional codes, discounts.
It should be noted that the list of emails received by the client can also be used by other services, for example, to display targeted advertising on social networks. Advertising tools will allow you to find your customers, according to your existing database of emails.
To order EMAIL marketing, fill out an application on the website or call our manager at: 8 (096) 026-86-06 and get all the necessary information.