Online store: a modern approach to solving business tasks
For a modern business in the field of trade, ordering an online store - is a mandatory measure. Without own representation in the network, dynamic business development is impossible, because the Internet has become a powerful sales channel.
It is difficult to overestimate the advantages of own resource. The price for creating an online store is favorable, since such a trading platform will save on renting premises, staff salaries. Your store will be available to people from different places, at different times of the day, and the most important - it will increase your audience reach and provide opportunities for analytics.
However, it should be borne in mind that the development of online stores is a laborious process consisting of many stages. It is necessary to create a website that meets all the buyers' requirements and all the goals of the customer. Therefore, a professional approach and 100% competence are important. You can order a turnkey online store in our digital-agency RIVERIT. We offer comprehensive services for the development and further work with your website.
Components of a qualitative online store
The first thing that a site visitor pays attention to – is a pleasant and modern design of an online store. For a successful design, it is necessary to analyze competitor sites, choose modern winning solutions and to develop obligatory page prototypes. It is important to pay attention to the site adaptability in order to reach mobile users.
The next thing that affects the impression of the site for visitors – is the page loading speed. In order for the online store to work stably, you need to choose a reliable content management system - CMS, and conduct testing before launching the project. At RIVERIT, online stores are created on the Bitrix management system. This is a reliable modern software solution for online trading. The system is regularly updated, it is convenient for both buyers and administrators, it easily integrates with your 1C accounting system and CRM.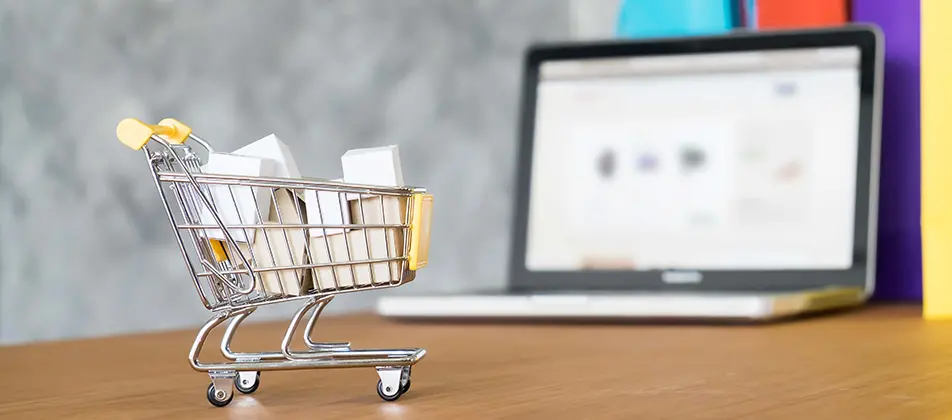 Convenient navigation – is a factor that becomes decisive in the visitor interaction with the site. A well-thought-out structure built on the usability basis and user experience will make the store convenient.
Useful content. This is not only about product cards, which should provide comprehensive information about a particular position. This also includes general information: company news, its benefits, bonuses for regular customers, special offers and discounts - all this will attract customers and encourage them to make a purchase.
Calls to action. Represented by special buttons on the site that allow you to place an order, pay for a purchase, receive notifications, add products to your cart or favorites, etc. All of them make it easier for the visitor to interact with the site, but only if they are placed correctly and designed in such a way as to focus attention.
Qualitative service. The user is to be able to consult, view the order history, pay for the purchase online, select a delivery method, etc. Wide functionality will satisfy the needs of the maximum number of customers.
Ordering the development of an online store - is the first step towards successful business development. In the future, you need to develop regularly your resource and do not forget about its promotion.
Stages and cost of an online store creating
Behind any site is a huge amount of work, including: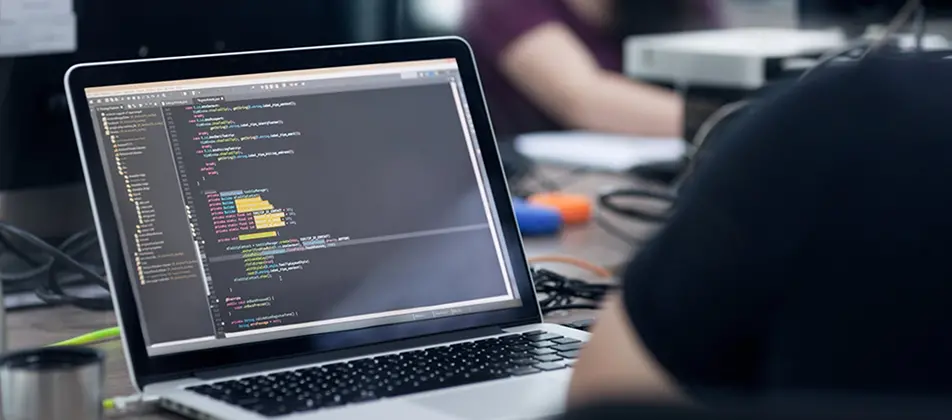 Market analysis, competitor monitoring, other niche research;
Website structure design;
Development of a design suitable for the goods subject;
Development and optimization of program code;
Testing before launch.
The full price of creating an online store can be announced after a preliminary discussion with the client of all his needs and tasks facing the developer. It all depends on the functional complexity, design, integrations. The online trading platform created by RIVERIT full-cycle digital-agency specialists will provide an easy way to sell products not only in your region, but also far beyond its borders.